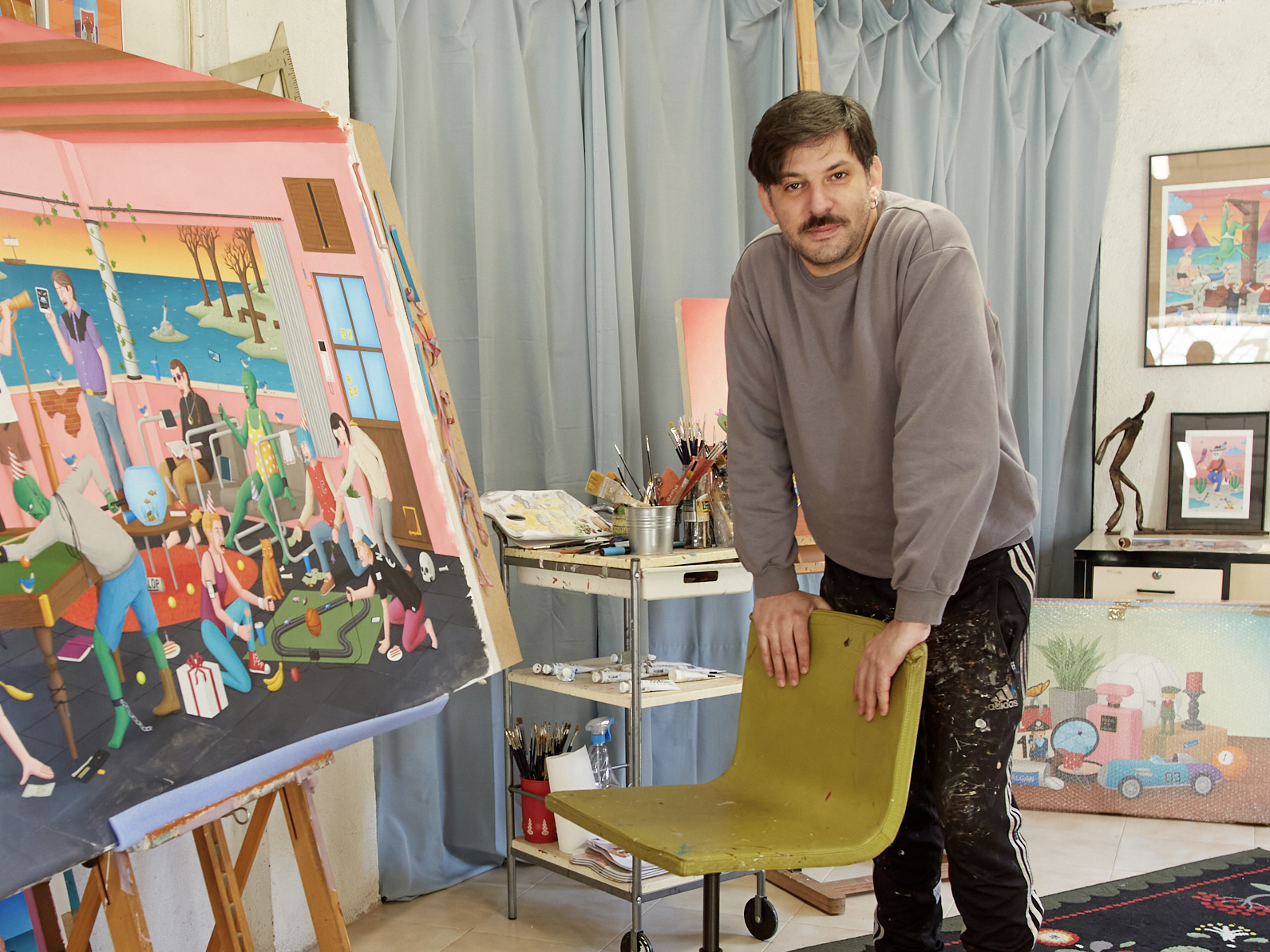 "My work reflects an ironic and disenchanted vision of this crazy world we live in."
Riccardo Nannini (Italy, 1980) is graduated in Industrial Design from the Politecnico di Milano.
After a few years as designer Andrea Incontri's assistant, in 2010 he moves to Barcelona, radically changing his career and his way of life. He begins to experiment with drawing and painting. The reflections that go along with these works motivate his first artistic steps. The absurdity of human nature and the pressure of social interactions on the definition of identity are still among the central themes of his works.
Nannini immerses himself in the city's underground scene and collaborates with various magazines, galleries and emerging brands. In 2014 he presents his first individual exhibition, a story on 14 black and white canvases with a strong charge of provocation.
Since then, his pictorial investigation gradually narrows its focus on the conciliation of tradition and contemporaneity, mingling references which range from Renaissance to comics. After nearly ten years of study and practice, Nannini develops a personal language that moves freely between classical painting, folklore, and pop culture, a style that has led him to exhibit in numerous solo and group shows in the US, Europe, and Asia.
He currently lives and works between Barcelona and Southern Tuscany.
Contact here: info@riccardonannini.art